Bloomtubes™ are magnetic micro vases for everything under the sun.
They come in array of sizes: Big, Basic, Baby, Bitsy, and Bouquet. Bloomtubes love to hold the things you love: from fresh herbs to spices to flowers – even liquids and beads.
They are made from durable, laboratory-grade borosilicate glass and rare earth magnets. They are dishwasher safe. Bloomtubes are patent pending. 
Find all the magnet-friendly spots in your home, office or garden – steel doors, fridges, metallic frames, stovetops, nails, latches, iron headboards, railings or decorative irons – and instantly make them beautiful with Bloomtubes.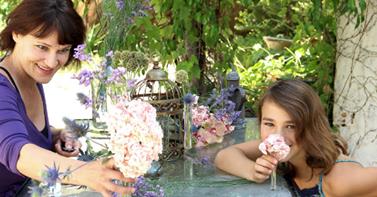 Bloomtubes were invented by founder and CEO Tara McVicar, an avid micro-gardener and magnet enthusiast.   The company is rooted in Los Angeles, California where its products are made.